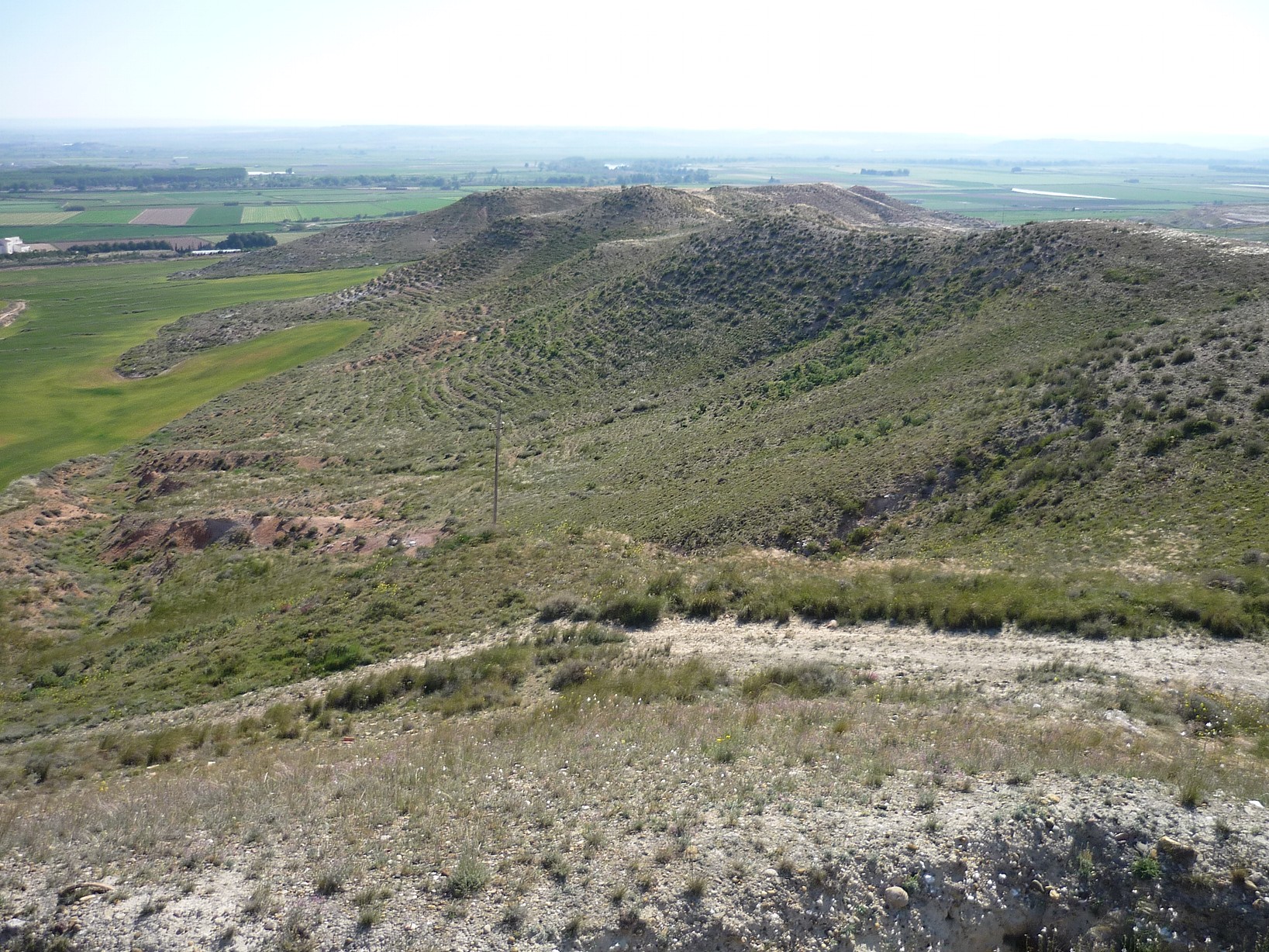 SPAIN
ARAGON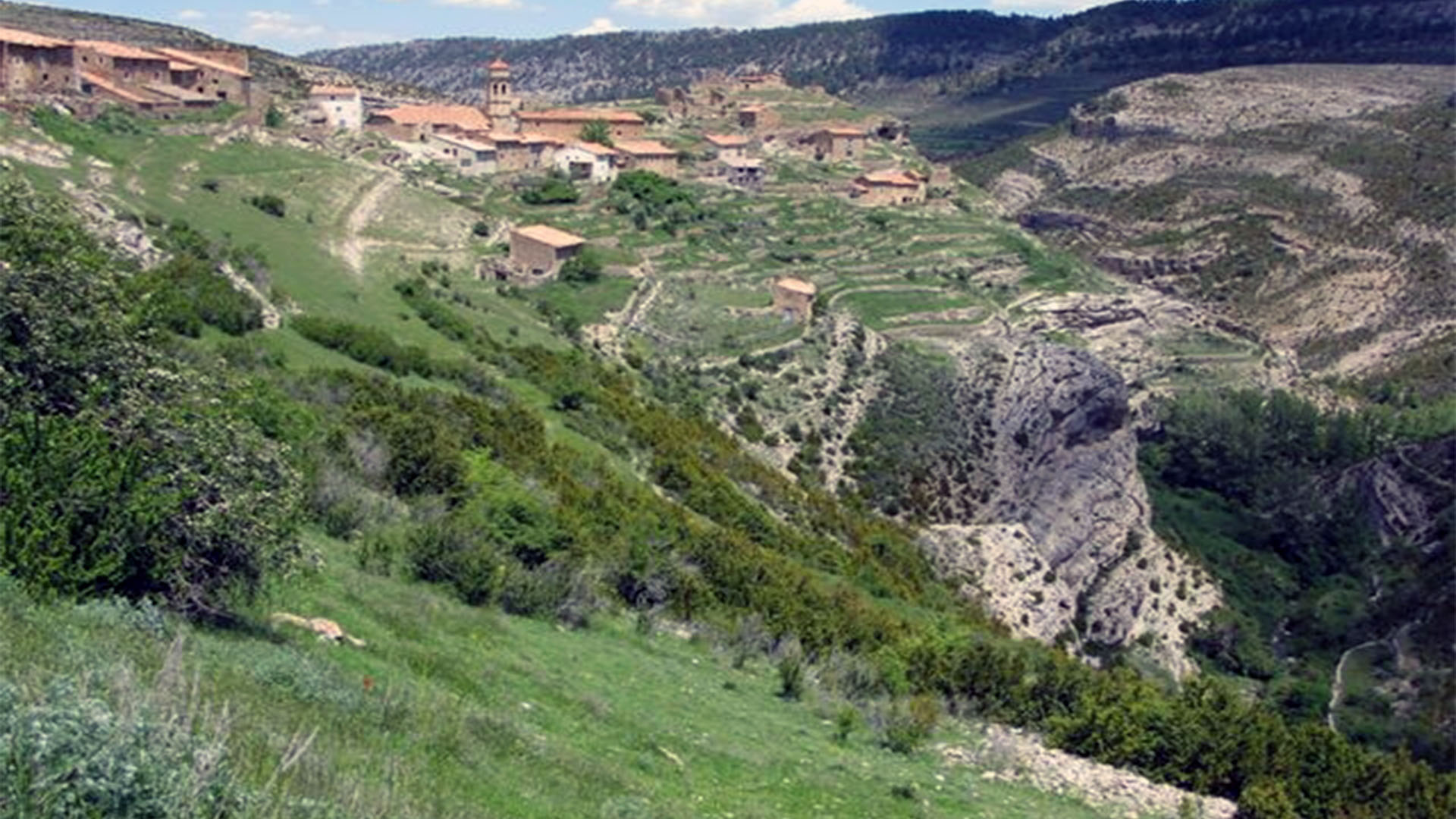 STUDIO GOLONDRINA
CAÑADA DE BENATANDUZ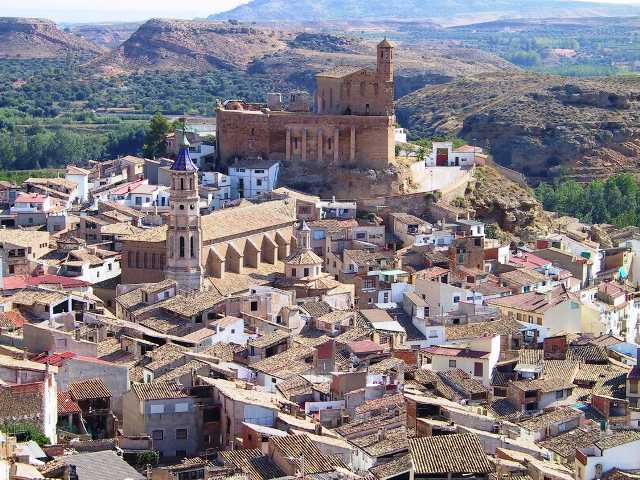 ALBALATE DEL ARZOBISPO
CAÑADA DE BENATANDUZ, STUDIO GOLONDRINA
STONE CARVING WORKSHOP, ARAGON, SPAIN
Studio Golondrina, in the tiny Aragonese village of Cañada de Benatanduz, is open for its stone sculpture workshops between July 11 to August 5, 2018.
Studio Golondrina is an initiative in progress. Plans include a self-contained apartment for visiting long-stay sculptors, residencies, partnerships with other stone workshops, exhibitions, land sculpture and symposia at regional quarries.
The studio is a small contribution to the economic regeneration of the Maestrazgo, a wild, isolated mountain area of geological, architectural and prehistoric significance.
The studio is the home of Jon Sait, a Welsh sculptor and specialist researcher in tribal art.
The stone workshops operate a rolling intake and are open to all levels of experience. There are no fixed start dates and length of stay is negotiable. The emphasis is on working with hand tools.
The intensive workshops at Studio Golondrina are suitable for all levels of experience. Tutoring is tailored to the individual.
The workshop cover all aspects of stone working, including health and safety, tool use and care, power tools, stone properties, selecting and moving blocks, roughing out, basing and finishing techniques.
The studio can accommodate four sculptors at any time, with some flexibility. There are no fixed dates. You can arrive and leave when you wish but the minimum stay is five carving days. Every effort will be made to meet individual requirements.
Two types of accommodation in Cañada de Benatanduz can be booked directly through the studio:
Shared self-catering apartment in converted rural house. Euro 25 per person per night. Rooms can be singly occupied with no supplement.
B&B at Bar La Vega. 3 double self-contained rooms. Euro 35 per double room
The stone of Aragon includes alabaster, fine cream limestone and the famous black marble of Calatarao. There is no charge for the first stone block.
Studio rates. GBP 40 per carving day or Euro equivalent, including refreshments.
Lunch costs are shared.
ALABASTER WORKSHOP, ZARAGOZA, SPAIN
Albalate del Arzobispo is a completely new destination for the Alabaster Lovers.  It's a little, typically Spanish town with the Castel on the very top,  near Quinto de Ebro, where GSW had workshops for some years ago.
Albalate is placed in world largest area of multi-colour alabaster quarries…
Albalate as a place for GSW Alabaster has been suggested by Sculptor and Colleague JON SAIT, organiser of the stone carving workshop in Taroudant, Morocco, (May 21 to June 9) and in Cañada de Benantanduz, Aragon, Spain, (July 11 to August 5) and is the place where he buys his stones. He usually chooses only the best materials.
Being the first GSW alabaster workshop in this little town, it will be a sort adventure for all participants, including for Stefano.
Starts on June 18 to 29, 2018 and it is two weeks long
The cost is 190Euro for 12 days long workshop at the CENTRO INTEGRAL de DESARROLLO del ALABASTRO with the support of YESAL, Yesos Alabastrinos SL (yesoalabastro.com), the Company with the best quarries in the area, and includes an individual working space and a little block of alabaster a week.
Participants will stay at one of the three Casa Rural in town. Rooms are not included in the workshop fee but cost between 20 and 40Euro/day… we will send better info later.
A maximum of 9 artists are welcomed.
I look forward being there with you and enjoy the stone and the true Spanish hospitality… I'm sure that this will be the very best alabaster workshop ever. – Stefano Beccari
Albalate d. A. is reachable by railroad & car from Madrid or Barcelona, or by bus & car from Zaragoza.
At Global Stone Workshop you rent an individual working space of 4 m2. Global Stone Workshop/ Arastone have no responsibility whatsoever for accidents that may occur during your working time… you sculpt at your own risk. You are also responsible for damages you might cause others. Buy a Personal Accident Insurance in your own country… if you don't have one already.