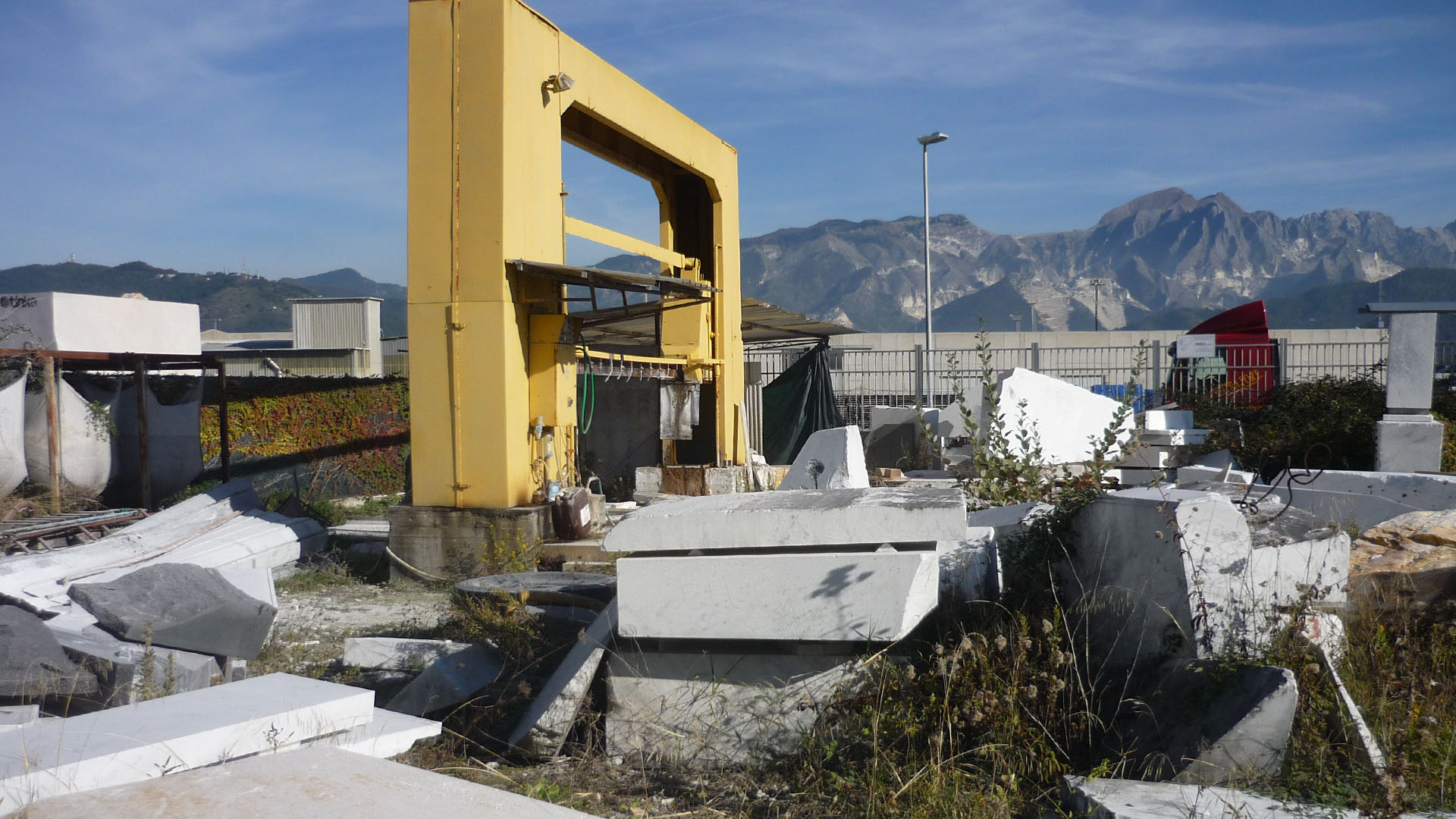 ITALY
MARINA DI CARRARA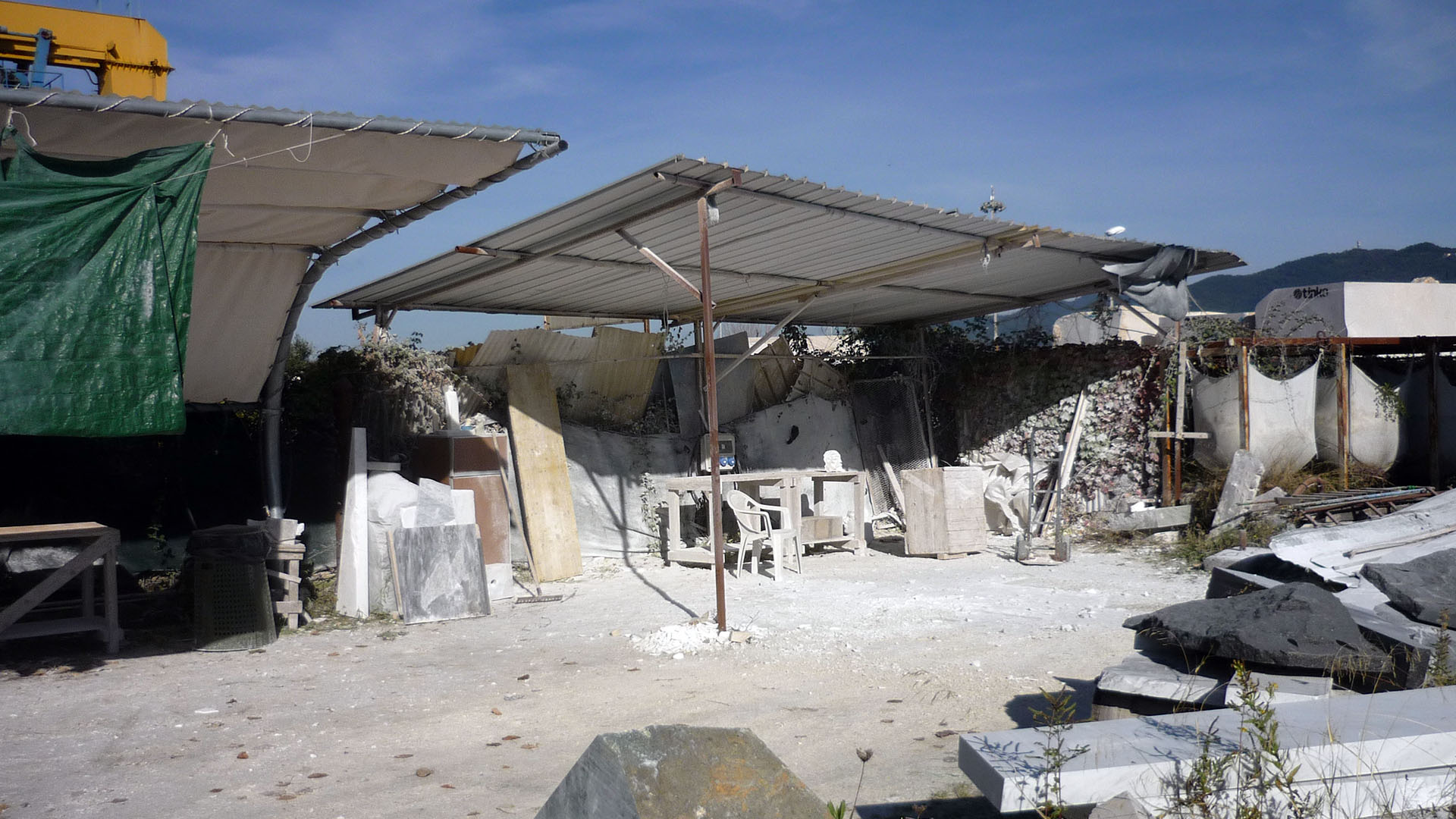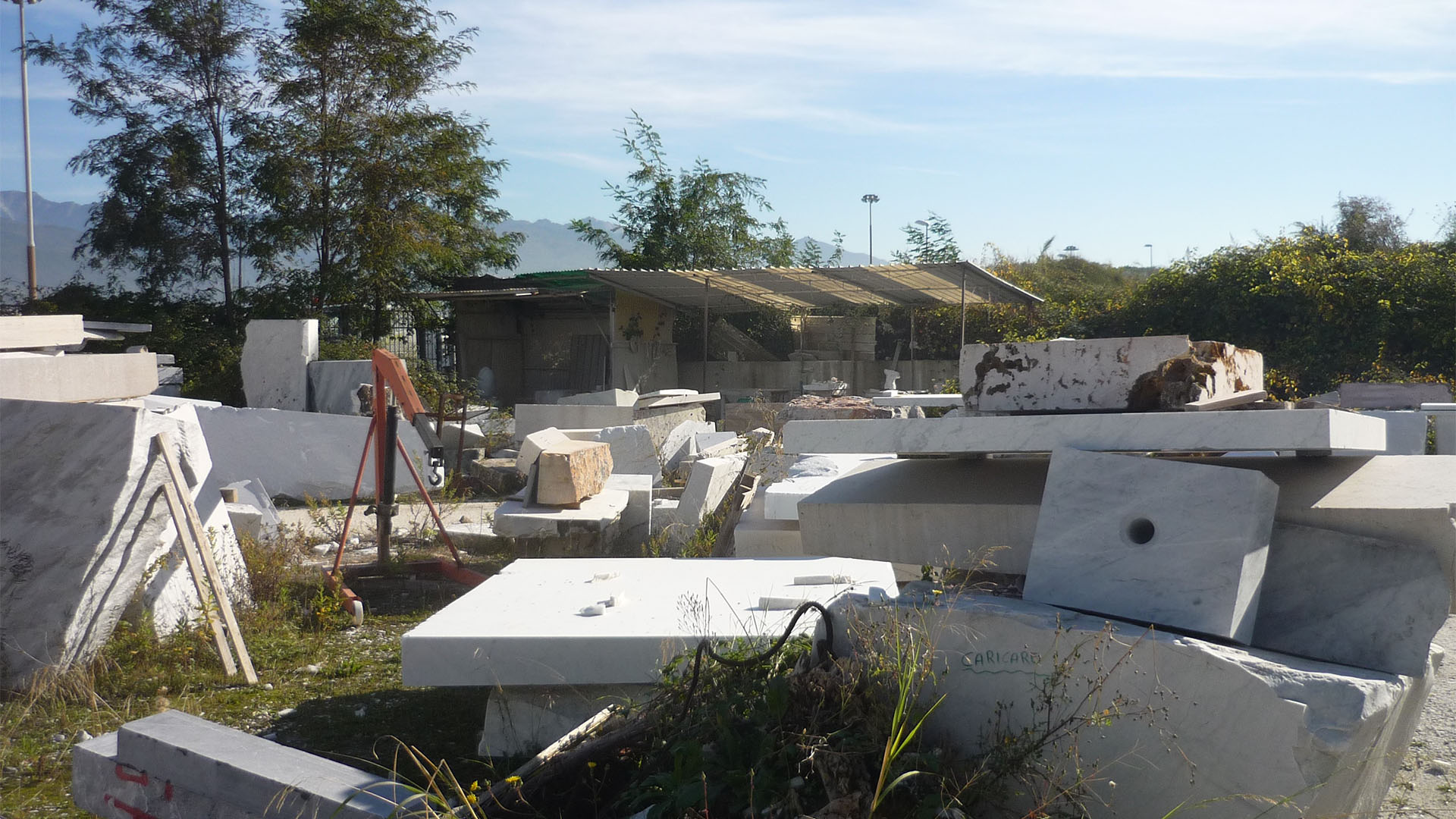 STUDIO AMA, MARINA DI CARRARA, TUSCANY
The workshop starts on September 04, 2018.
Master Carlo Andrei leads this two weeks long stone sculpting workshop.
For the past 24 years, Global Stone Workshop® has organized 88 gatherings at STUDIO AMA Srl which runs a nice, spacious, well-equipped studio, located 300 meters from the sea and with a view over the Carrara marble quarries.
STUDIO AMA is specialized in handcrafting all kinds of marble objects, such as copies of antique and modern statues, architectural details, fountains, etc. There is hardly a need to highlight the usefulness of such an environment for all those sculptors who wish to improve their technical skills.
Marina di Carrara is located in the region of Tuscany, 110 km from Florence, 50 km from Pisa and 40 km from Lucca. This means that there are innumerable opportunities for excursions and visits to national parks and historic towns, a fact that those who want to sculpt without haste may find a bit stressful.
With the sea nearby and temperate weather even in the summer, it is an ideal place to alternate work with life on the beach.
Carrara is the site of the most active stone market in the world. There are over 300 medium and large businesses engaged in the quarrying, processing and marketing of all kinds of stone with a commercial value.
The workshop fee is 360€ for a six days working week and includes a sculpting space at Studio Ama, 24 hours of instruction by a specialized Sculptor (mornings Monday to Saturday) and a bed in a double room accommodation at B&B "IL MARLO", www.ilmarlo.it in Marina di Carrara, 200m from the stone yard.
The workspace is ample and flexible, and there is a sincere desire to meet the needs of the participants. The workshop fee includes a medium-sized block of marble per week.
Artists are required to bring their tools. In the proximity of the studio, two dealers sell good quality machines and tools for sculpting at reasonable prices.
At Global Stone Workshop/ Studio Ama you rent an individual working space of 4 m2. Global Stone Workshop/ Studio Ama have no responsibility whatsoever for accidents that may occur during your working time… you sculpt at your own risk. You are also responsible for damages you might cause others. Buy a Personal Accident Insurance in your own country… if you don't have one already.