Sculpting Season 2019 - 2020
GLOBAL STONE WORKSHOP IN WONDERLAND
The Art of Delivering Surprising Realities during its Stone and Bronze Workshops is highly connected to the Global Stone Workshop.
Participants in GSW activities get in touch with worlds quite different from their own.
It's like landing in Wonderland through the "Rabbit Hole."
Following a Virtual Alice, Artists find themselves in places where "neither Dimensions nor Local People are the Usual Ones."
Participants' creativity is the only connection between these worlds and the ones they master.
This is true not least in India, and it's probably the reason why nearly half of GSW Participants come back to Mamallapuram year after year.
2019 – 2020 GSWs' sculpting season starts in India, followed by Vietnam, Portugal, Spain, Sweden, Italy and ends where it began, in India.
An Enthusiastic Organiser and Risk-Taking Stone Lover.
"Make Art in India" at "Creative Sculptors" in Mamallapuram, Tamil Nadu
At Albalate Del Arzobispo, Zaragoza, Spain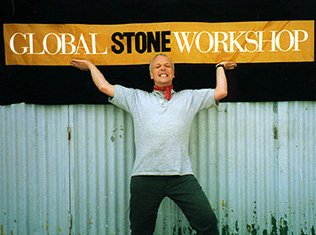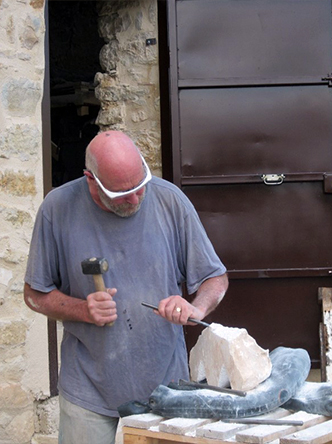 For me, working stone by hand is one life's great pleasures. It slows you down until your heart beats in rhythm with the hammer. I have carved stone for thirty years. Stone is generous, and has gifted me true friends around the world. When I'm not carving, I work as a researcher in tribal art, and as a community worker in Wales and Uganda.
At "Studio Golondrina", Aragon.
At Taroudant, Sous Valley Morocco.
lead workshops in Uppsala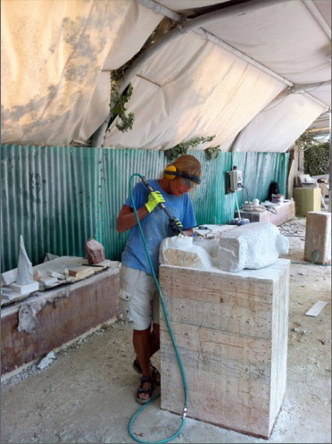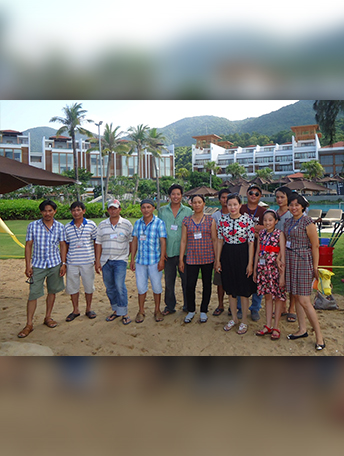 "Danang Sculpture Foundation" in the city of Danang.
at "Centro Internacional de Escultura" in Odrinhas, Sintra.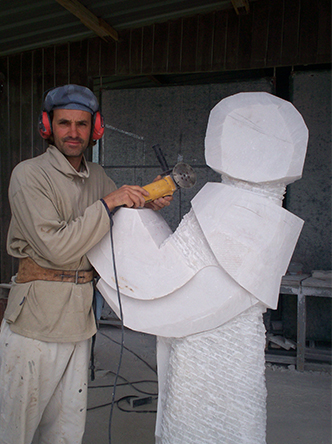 Every leader has its own preferences, visions and qualifications
…that makes our workshops much more interesting